AGRIDEA – Swiss Association for the Development of Agriculture and Rural Areas

AGRIDEA is the Swiss agricultural extension center for cantonal extension services and any organization active in agriculture and home economics. As a competence center for the preparation, exchange and dissemination of practice and research knowledge and know-how, AGRIDEA networks women and men in agriculture and rural areas.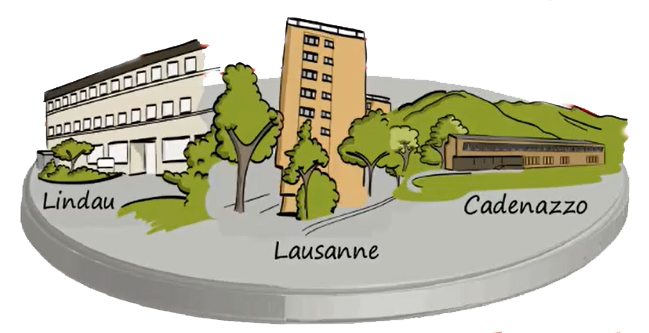 Founded in 1958, AGRIDEA is active on a national scale at three sites, in Lindau, Lausanne and Cadenazzo. Around 110 employees from various professional backgrounds are working together to develop agriculture and rural areas. We are committed to efficient and sustainable agriculture and a dynamic rural area. We also contribute to the production of quality food and the creation of a valuable living space. Both on the European and global levels, AGRIDEA has developed a broad network of links with agricultural training bodies or actors involved in agricultural policy
AGRIDEA has a central place in the Swiss agricultural knowledge system. As a result, and because it creates the link between science and farming, AGRIDEA is the partner of choice in working groups or projects in which various actors exchange experiences and wish to achieve common goals.
Our association :
improves the technical and economic management of farms, as well as the social situation of farming families,
seeks possibilities for production and provision of services by the agricultural sector and promotes their development and implementation,
seeks possibilities for collaboration and synergies between agriculture and other stakeholders in rural areas and to promote their development,
encourages sustainable methods of land and soil use, maintenance of rural areas and methods of keeping livestock adapted to their requirements,
ensures exchanges within the knowledge system in agriculture and rural areas.
Our services
AGRIDEA develops specialised knowledge. It assimilates and disseminates the experiences and needs drawn from practice. AGRIDEA performs a multidisciplinary and neutral role and makes every effort to ensure that the agents achieve the targeted goals together.
The particular advantages for AGRIDEA customers are:
professionalism in contacts, for the products and delivery of services ;
broad range of themes and methodologies – all under the same roof ;
activities throughout Switzerland and strong national and international networks.

AGRIDEA is ISO 9001, ISO 21001 and IQNet certified
National level
To carry out these missions, AGRIDEA'strategy is regularly adapted. The 2018-21 strategy takes up the main lines of the previous strategy and adapts them taking in account the evolution of the context. It is supplemented by a program of activities for the period 2018-2021. This program applies the main principles presented in the strategy and specifies AGRIDEA's activities by theme.
AGRIDEA's strategy aims to highlight its key role in the Swiss agricultural knowledge system and rural areas, in which it also wishes in future to:
contribute to sustainable, productive and recognised agriculture,
develop collaboration with the partners in the knowledge system,
act successfully as a reactive extension and advisory services centre.
On 13 June 2019, AGRIDEA, now supported by the Conference of Cantonal Directors of Agriculture (CDCA), elected its new committee at the Delegates' Meeting in Bern. The strategic repositioning and new areas of activity of the agricultural extension centre had come into effect on 1st January 2020.
---
We use some of our main competences in favor of international agriculture.
International level
Since 2020, AGRIDEA stopped some of her international activities but stays active, particulary on the European level. AGRIDEA remains active on a selective basis where synergies with the core business arise, e.g. further training courses, moderation, value creation, agricultural production, regional development, consulting systems, networks, etc..
Less involved in evaluation and implementation, we continue to share our high experience and knowledge acquired through a strategic partnership with School of Agricultural, Forest and Food Sciences (HAFL).
In a strategic partnership with HAFL, we offer services in a wide range of thematic and methodological fields :
The service agreement awarded by the Federal Office for Agriculture (FOAG) and signed with the CDCA provides about half of AGRIDEA's funding. It enables AGRIDEA to develop research primarily for the cantons, their specialised staff and departments, as well as for agricultural and rural space organisations. In addition, AGRIDEA carries out mandates for other private and public institutions.
AGRIDEA is funded by:
A service mandate from the Federal Office for Agriculture,
The sale of products and services,
Specific mandates and missions entrusted by public bodies or third parties,
Member fees.
The members are represented by some forty organisations active in agriculture or the rural areas, including:
the cantons,
the Principality of Liechtenstein,
and other member groups.
Our members benefit from a preferential price on products and services.